Finally, Some Good News for People Trading, Staking, and Being Paid in Crypto
This time last year, $40,000 for Bitcoin (CCC:BTC-USD) was a new all-time high…
But then BTC bounced between that level, $60,000, and back again – twice. Along the way, $40,000 for BTC became the new panic trigger, rather than euphoria.
Below, Bitcoin Magazine illustrates the two very different reactions when BTC was trading for $40,000 – one year apart:
Now, BTC seems to have found its footing. Having bounced off $33,000, bitcoin's rise turned especially steep on Friday, bringing us back above $44,000.
Below, we see that the price of BTC (orange line) has retaken its 10-day moving average (blue line), as well as its 50-day moving average (purple line). Next stop, the longer-term moving averages above $49,000?
It doesn't hurt that Kevin Roose just made this the headline of his Sunday column:
"Maybe There's a Use for Crypto After All"
Roose, a tech columnist for The New York Times and previously New York Magazine, normally covers topics like the "Age of Automation" (as he titled his latest book).
Now he's done a long feature on Helium (CCC:HNT-USD) and how it passes Roose's three-pronged test:
"Solving problems that exist for people outside the crypto world, that aren't primarily about buying or selling digital assets and that would be impossible to solve with normal, non-crypto technology."
HNT is a crypto that we've covered here at InvestorPlace for a good seven months, where it's been a +192% winner for Luke Lango's Crypto Investor Network. But basically, Helium is a decentralized Wi-Fi network for Internet of Things (IoT) devices.
In the NYT article, COO Frank Mong describes how founders spent years struggling to get enough people to share their connectivity on Helium's peer-to-peer network…until they offered crypto tokens as an incentive!
Since 2019, Helium Hotspots have been on the blockchain, where the devices mine HNT tokens for you. Early miners "claim[ed] to have made thousands of dollars a month this way," Roose reports. At current HNT prices, Roose says you're "not going to get rich," but he calculated that the Hotspot device he borrowed for his story would have at least paid for itself.
That's one crypto with a clear utility… But outside of The New York Times, we know that it's far from the ONLY useful crypto project.
Stablecoins, for example, are gaining mass appeal through crypto banking. Not only can big institutions use them to trade in and out of other cryptos more efficiently than converting to real U.S. dollars… You can also buy stablecoins and lend them out to earn four times the yield of even a 30-year Treasury bond!
Below are the current rates from lending USD Coin (CCC:USDC-USD), one of the biggest stablecoins, through three popular crypto banks:
"Staking" is another way to earn a decent yield through cryptocurrency. If you're not familiar, staking means allowing your crypto to be used by its underlying blockchain to validate transactions (rather than just sit in your wallet). If you don't have a crypto bank account, you can stake right on the blockchain, or through an exchange like Kraken, Crypto.com (CCC:CRO-USD), or Coinbase (NASDAQ:COIN).
But taxation is top of mind this time of year… So, what are the tax implications if I engage in crypto staking? One Tennessee man is pushing for a court ruling for clarity.
Finally, Some Clarity on Crypto Taxation?
On Thursday, Joshua Jarrett tweeted that he wants "an official ruling from a court" after he staked his Tezos (CCC:XTZ-USD), then the IRS hit him with an income-tax bill on the additional XTZ crypto. For two years, Jarrett insisted that this XTZ was not income, it was newly created property, "just like when a baker bakes a cake."
The IRS finally backed down, agreeing in December to issue him a refund. This may be a sign that, going forward, the IRS will treat crypto staking rewards as new property (and leave it alone until you sell it).
But, just to be sure, the Jarretts will be taking the case to trial in March 2023. This tax case has been supported by the Proof of Stake Alliance, whose goal is "clear guidance that staking rewards aren't taxable income" for any of us.
Even if you're not staking, taxation has been a nightmare not just for trading crypto – but for accepting payments, too. Any transaction needs to be reported as capital gains. So, you've got to track all crypto payments, even tiny ones like "for a coffee or pizza," as Bitcoinist puts it.
But the Congressional Blockchain Caucus has been pushing for an exemption on "personal transactions" of $200 or below. Last week, they reintroduced a bill, the "Virtual Currency Tax Fairness Act," to do just that.
In the meantime, Coinbase announced a new feature to keep its customers from being scared away by the labyrinth of tax reporting. As of January, Coinbase's platform now includes a Taxes section, using software from a startup called CoinTracker.
"More than 100 different exchanges and dozens of blockchains are integrated natively on CoinTracker, making it easy for users to gain a full picture of their crypto holdings," TechCrunch reports.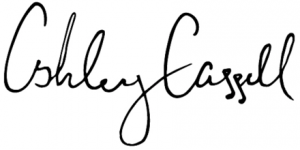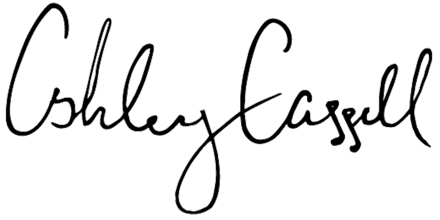 Ashley Cassell
Contributing Editor, The New Digital World
P.S. According to bitcoin pioneer Charlie Shrem, the crypto revolution is about to enter "Phase 3." A new digital currency is about to emerge that Charlie says could be 100 times bigger than bitcoin, Ethereum and the entire altcoin market combined! Get Charlie's top pick at the 2022 Crypto Insider Summit – just click here to register free.
 On the date of publication, Ashley Cassell did not have (either directly or indirectly) any positions in the securities mentioned in this article. The opinions expressed in this article are those of the writer, subject to the InvestorPlace.com Publishing Guidelines.
Products You May Like