Coinbase Earnings Makes For A Dramatic "State of the Union"
Who benefits from the volatility of crypto? Coinbase (NASDAQ:COIN), which continues to collect its exchange fees, whether people trade crypto up or down. And yet, along with record earnings and growth, Coinbase also included disappointing forward guidance in its quarterly/2021 report last night.
So, are crypto traders and investors getting burned out? Let's dig into the "State of the Union" Coinbase released yesterday and see.
Coinbase's message yesterday – which is what COIN stock mainly seems to be reacting to – was, essentially: We can't really expect this quarter to live up to the eye-popping growth we just reported for Q4.
 Despite crypto crashing midway through – or because of it, the shareholder letter implies – Coinbase posted Q4 revenues, users, trading volume, and earnings per share (EPS) that were several multiples of the year-ago quarter. What's more, this was nice sequential growth, vs. Q3 2021. And by "nice," I mean "double," or darn close to it!
Since a good 92% of Coinbase's revenues are coming from Transactions, the company focused on that in its future Outlook. "Crypto market capitalization is down over 20%. Crypto asset volatility is down approximately 10%…Accordingly, we believe that retail MTU and total Trading Volume will both be lower in Q1 2022 as compared to Q4 2021."
In 2022 overall, Coinbase expects its average transaction revenue per user (ATRPU) from retail traders to slide back to "pre-2021 levels." So, from $64 per user in 2021, Coinbase would see ~$45 this year, as the chart below implies.
2022 is bringing its own set of challenges, as Coinbase notes, between "global macroeconomic headwinds, rising interest rates, inflation, and more recently, geopolitical instability" with Russia's horrifying invasion of Ukraine and China's aggression to Taiwan.
So, it's worth noting that, if 2022 turns out like 2019 – when a lot of people stayed out of the crypto markets altogether –  the above chart implies that revenue transacted on Coinbase could nearly halve (to $34 ATRPU).
Thus far, there's still WAY more crypto trading going on in the world than 2019, as we see below, although it remains to be seen if this state of affairs can hold up if the crisis continues.
Let's remember: There's a lot more to this New Digital World than people moving Bitcoin (BTC-USD) and Ether (ETH-USD) around on Coinbase. It's important not to miss the forest for the trees.
And even the "disappointing" state of the crypto markets includes plenty of good news, too, when you keep digging.
More People are Buying Altcoins
One of Coinbase's claims to fame – or, at least, its goal – is that it's an exchange formally, legally operating in the United States…where you can still get just about any crypto you want. And this is exactly how Coinbase explains its skyrocketing trading volume in Q4: "strong consumer interest in a wider variety of crypto assets."
It's certainly showing up in the transactions. In 2020, this was pretty much the "Bitcoin and Ethereum Show." In 2021, the script flipped. Instead of BTC and ETH being most of the trades… Other cryptos now account for more than two-thirds of trading volume and revenues!
As I've written in nearly every issue of The New Digital World: There are plenty of promising crypto projects out there looking to build on the initial promises of Bitcoin and Ethereum – and reward investors in the process. It's nice to see the world waking up to that.
More People are Staking to Earn Yields
At some point, most businesses will try to diversify. Coinbase is no exception: It's raising its expense budget for technology & development to $5 billion in 2022, having been launching all sorts of products for additional revenue streams than just Transactions – and it's working.
While its Subscription and Services business is still tiny, it's also gaining fast: up 47% in just one quarter, to $213.4 million. Nearly half of that was Blockchain Rewards revenue from clients staking their crypto. Coinbase made $102.7 million revenues from that activity – which is vastly more than previous quarters:
WAY More People Are Buying NFTs
Even as the price of cryptos tanked, utilization of them to buy NFTs is way up.
Coinbase's "State of the Union" points out that "NFT sales reached nearly $20 billion in 2021 compared with less than just $100 million in 2020, according to CryptoSlam"… And the NFT market didn't slow down one bit in January. Along the way, adoption of crypto wallets continued:
Plus, the funds tied up in decentralized finance (DeFi) applications barely budged from its all-time high around $250 billion!
And frankly, even if we go by Coinbase's "disappointing" user projections for 2022, the company is expecting 5-15 million retail traders each month, on this exchange alone! We're talking at least double the crypto traders from 2020.
For COIN stock, at least, the future looks bright, Wall Street continues to say. First of all, Coinbase just managed to poach a Goldman Sachs partner; what better vote of confidence than that? And as for the analysts, their price targets have stayed relatively stable. At the current $337 consensus, that implies an 88% gain for COIN shares:
For anyone who's skeptical of +88% upside for COIN from here, remember – that's the price it was in November, and analysts have continued to say it's fair. All in all, the current state of affairs at Coinbase underscores the challenging environment – but also the broadening base of the New Digital World.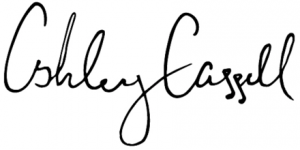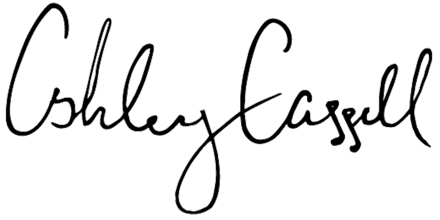 Ashley Cassell
Contributing Editor, The New Digital World
On the date of publication, Ashley Cassell did not have (either directly or indirectly) any positions in the securities mentioned in this article. The opinions expressed in this article are those of the writer, subject to the InvestorPlace.com Publishing Guidelines.
Products You May Like